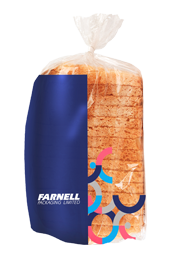 Wicketed bags are stacked plastic bags held together on a wicket to make filling them with product faster and easier. Farnell Packaging will support you in customizing our high clarity, high gloss bags for your products and processes.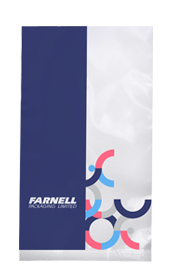 Bottom-Seal packaging is an ideal packaging option for produce master bags and other general packaging applications. Farnell Packaging cares about matching you with the ideal flexible packaging solution that will help you meet your sustainability goals.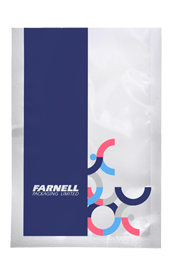 Side-Weld Packaging is ideal for heavy duty applications. They're great for hand-filled or automatic filling applications.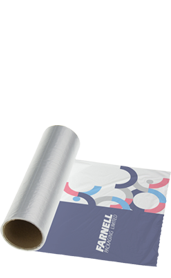 Packaging sheets used for processing seafood and other applications. Farnell Packaging will support you with packaging sheets customized to your processes.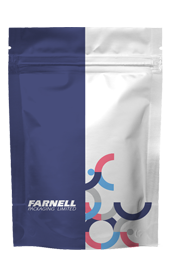 Packaging zippers and closures can be added to almost any kind of flexible packaging. Give your products a premium feel by allowing your customers to reseal your packaging. Recycle-ready options available.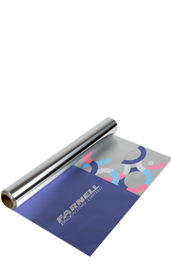 Help protect your produce with metalized film added to your flexible packaging. Polymer films coated with a thin layer of metal retain their flexibility while also protecting and preserving the freshness of your products.
---
Packaging Matters
Your product's packaging is the first opportunity your customers have to interact with your product and your brand. The packaging you choose needs to represent your brand well and reflect your values—but it also needs to appeal to consumers.
As consumers have become increasingly environmentally conscious, there has been rapidly increasing demand for greener options in packaging. There are now truly sustainable flexible packaging options available that will satisfy your customers while also protecting your products and representing your brand.
Farnell Packaging is a family-owned packaging business committed to providing packaging solutions customized to fit your needs. We know that the products you provide are essential, and we care deeply about providing packaging that protects and showcases those products until they're in your customers' hands.
But more than that, we believe that a big part of our mission is helping our customers build a more sustainable future. Companies around the world are setting stricter sustainability goals for themselves. Our goal is to help you meet your sustainability goals for packaging without sacrificing quality or safety.